Overseas Marketing Opportunities
Part of the UKEAS group
MENTOR INTERNATIONAL - BANGKOK
16th Floor, Regent House, 183 Rajdamri Road, Bangkok 10330
Tel: 66 (0) 2255 5157-9 ext 901
Mobile: 66 (0) 81 6920448
Email:
ianpb@mentor.ac
Web:
www.mentor.ac
Other UKEAS offices: Taiwan, Vietnam, Malaysia, Philippines, Nigeria, Ghana
North American Boarding Schools Exhibition
Sunday, 10 November 2019
The Sheraton Grande Sukhumvit, Bangkok
Mentor International is pleased to announce the date of our North American Boarding Schools Exhibition, to be held in the Sheraton Grande Sukhumvit, Bangkok on Sunday 10 November 2019. Thai families have been enrolling their sons and daughters into US and Canadian boarding schools for many years. Mentor International is a leading education agency in Thailand and has been recruiting on behalf of top UK and North American Schools since 1986. We will be inviting a maximum of 15 schools to participate. The provisional programme for the weekend will be as follows:
Saturday 9 November
| | |
| --- | --- |
| 1700 | Thailand Market Brief by Ian Bushell, Director |
| 1800 | Go out for Thai welcome dinner |
Sunday 10 November
| | |
| --- | --- |
| 1000 - 1100 | Schools set up stands/Photograph |
| 1130 - 1230 | Presentations by selected schools |
| 1300 - 1700 | North American Boarding Schools Exhibition |
Monday 11 November
| | |
| --- | --- |
| 0900 - 1600 | Schools set up stands/Photograph |
Suggested Hotels
The Sheraton Grande – Current Rate: 195 -229 USD*
Novotel, Siam Square – Current Rate: 120 -150 USD*
Exhibition Fee

The Exhibition Fee will be $2,000. The exhibition fee includes:
Extensive advertising and promotion of the event.
Venue hire and equipment
Interpreters where required.
Follow up on all enquiries generated by the event
Translation of school details for coloured exhibition brochure
*February 2019 hotel prices
The costs do not include flights and accommodation. We do recommend that where possible you stay at the hotel where we host the event.
Further details of the event will follow to interested schools including freight, visa and other information. If you would like to participate please email Marissa at Mentor International at marissa@mentor.ac
---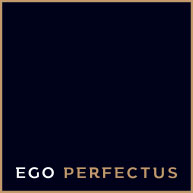 Tel: +370 620 22210
Email:
aida@egoperfectus.lt
Secondary Education, Language Camps & Language Courses Abroad 2019
We are glad to announce the dates for the egoPERFECTUS Education Fair and invite you to join us in this special event.
The fair opens the new recruitment season in the Baltics and will take place on October 8th in Vilnius Lithuania in Courtyard by Marriott Vilnius City Center and October 9th in Kaunas Lithuania in Park Inn hotel.
We at egoPERFECTUS have always put emphasis on building strong and long-lasting relationships with our partners regarding this as one of the foundation stones of our company's success alongside clear strategic vision, continuous brand development and professionalism of our employees. Having said this, we would like to highlight a few aspects that we consider to be valuable reasons for our long-standing partners to choose participation in the Baltic Education Fair 2019.
Our strong and unique branding strategy allows us to represent a hand-picked selection of our partners to the relevant target audience;
The dedicated area for secondary education representatives within the bigger event allows our partners to work exclusively with their target group;
We carry out separate media communication to promote secondary education and summer programmes to the specific target audience on the market to attract them to the event;
We value our long-standing partners equally and do our best to meet everyone's expectations;
An online brochure covering all the participating partners within the section of secondary education and summer programmes will be published prior to the event on our website, it will be promoted in the fair communication campaign and available to the attendees to use freely;
A series of interactive events will be held during the fair for the schools and attendees, such as "Boarding School Taster Day", "Trial Oxbridge Interviews", "Become a Doctor", "Explore English Literature", etc. These are the samples of what it may be. The idea behind it is to make the whole experience for the participating schools and attendees exciting and engaging, to actually give pupils and their parents a unique opportunity to experience the differences in education in their home country and abroad.
We would be grateful if you could let us know of your participation in the Baltic Education Fair 2019 as early as possible. It will help us in preparing the promotion materials, including the online catalogue of the participants.
Participation fee is €1800 per city or €3500 for both cities.
If any questions or additional information is needed regarding the fair, feel free to contact us. We will be glad to answer all your queries.
Tel: +370 620 22210
Email:
aida@egoperfectus.lt